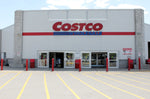 Exciting news for all health enthusiasts in Los Angeles and Hawaii! JiMMYBARS, the leading functional snack brand, is thrilled to announce the launch of one their best selling products, the Immune Citrus Burst bar, in Costco stores across these regions. Bursting with natural goodness and immune-boosting ingredients, these bars are set to revolutionize the way you snack and nourish your body. Get ready to taste the tangy and delightful flavors that come together to form the perfect snack for your active lifestyle!
Why Immune Citrus Burst Bars?
At JiMMYBARS, we are committed to creating products that not only taste delicious but also contribute to your overall health and well-being. The Immune Citrus Burst bars are carefully crafted with a purpose, incorporating a unique blend of vitamins and nutrients that support a strong immune system. We believe that a well-nourished body is better equipped to take on life's challenges, and these bars are designed to be your ally in the journey towards optimal health.
Natural Ingredients, Tangy Flavors
Our Immune Citrus Burst bars are made with only the finest natural ingredients, ensuring a nutritious and guilt-free snacking experience. The Immune Citrus Bars contain immune friendly ingredients, deliver 300% of your FDA recommended daily value of Vitamin C and contain orange, mango, acerola cherry and turmeric!  In addition to being gluten free, this bar is also peanut free! Each bite is a burst of freshness, leaving you feeling rejuvenated and ready to take on the day.
Perfect for On-the-Go Lifestyles
We understand that modern life can be fast-paced and demanding, leaving little time for wholesome nutrition. That's why JiMMYBARS' Immune Citrus Burst bars are the perfect solution for your busy lifestyle. Whether you're juggling work, fitness, or family commitments, these bars offer a convenient and healthy snack option that you can carry with you wherever you go. Say goodbye to unhealthy temptations and say hello to a smarter, tastier way to snack!
Available at Costco Stores in LA and Hawaii
To ensure widespread availability and accessibility, we have partnered with Costco to bring the Immune Citrus Burst bars to their stores in Los Angeles and Hawaii. Starting now, you can find these delightful bars in the snack aisles of your nearest Costco location. Enjoy the incredible value that Costco offers on our Immune Citrus Burst bars, making it even easier to prioritize your health.
To find your closest Costco location in LA and Hawaii, be sure to use the Costco Warehouse Store Locator. We will be available in over 50 LA Locations alone!
Join Us in Celebrating Health and Wellness
We invite you to join us in celebrating this exciting launch of Immune Citrus Burst bars. If you weren't lucky enough to meet some of our team during their June JiMMY Costco Roadshow in LA, be sure to check out JiMMYBAR samples being handed out at all LA Costco locations on August 13th!

With the introduction of Immune Citrus Burst bars, JiMMYBAR reaffirms its commitment to empowering individuals to lead healthier lives. These bars, now available at Costco stores in LA and Hawaii, offer a delectable blend of natural flavors and immune-boosting ingredients. Embrace the change to a more nourishing snacking experience with JiMMYBAR and take a proactive step towards fortifying your immune system. Here's to health, wellness, and the joy of a revitalizing citrus burst in every bite!