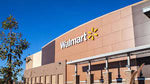 Gluten Free Protein Bars in A Walmart Near You!
Get ready to add JiMMY! to your weekly shopping list because we are coming to a Walmart Shopping Center near you starting June 24th! We are proud to announce a partnership with Walmart who will begin carrying our most exciting protein bars on the market in over 1,800 store locations nationwide! JiMMY! Protein Bars will debut in our 3 most popular 4-pack
Wake & Focus: Cookies 'N Cream
This bar is the perfect way to give your mind the wake-up boost it sometimes needs! Infused with Guarana caffeine, MCT oil and Omega 3 oils this low sugar-high protein bar is ready to help you keep your head in the game while keeping you full and energized.
Eye of the Tiger: Caramel Chocolate Nut
This bar features our delicious chocolate caramel glaze with crunchy peanuts! The perfect pre-workout snack that we boosted with Guarana Caffeine for performance and Turmeric for recovery!
Chocolate Peanut Butter
Of course, we could not leave out our fan favorite and best-selling Chocolate Peanut Butter! With 18 grams of protein and only 6 grams of sugar, this bar leaves you satisfied and ready for whatever comes next.
Be sure to follow us on Instagram, Facebook, and Twitter as we begin to roll out more of our most requested flavors! Make sure to give a shout out to your favorite flavor in the comments!